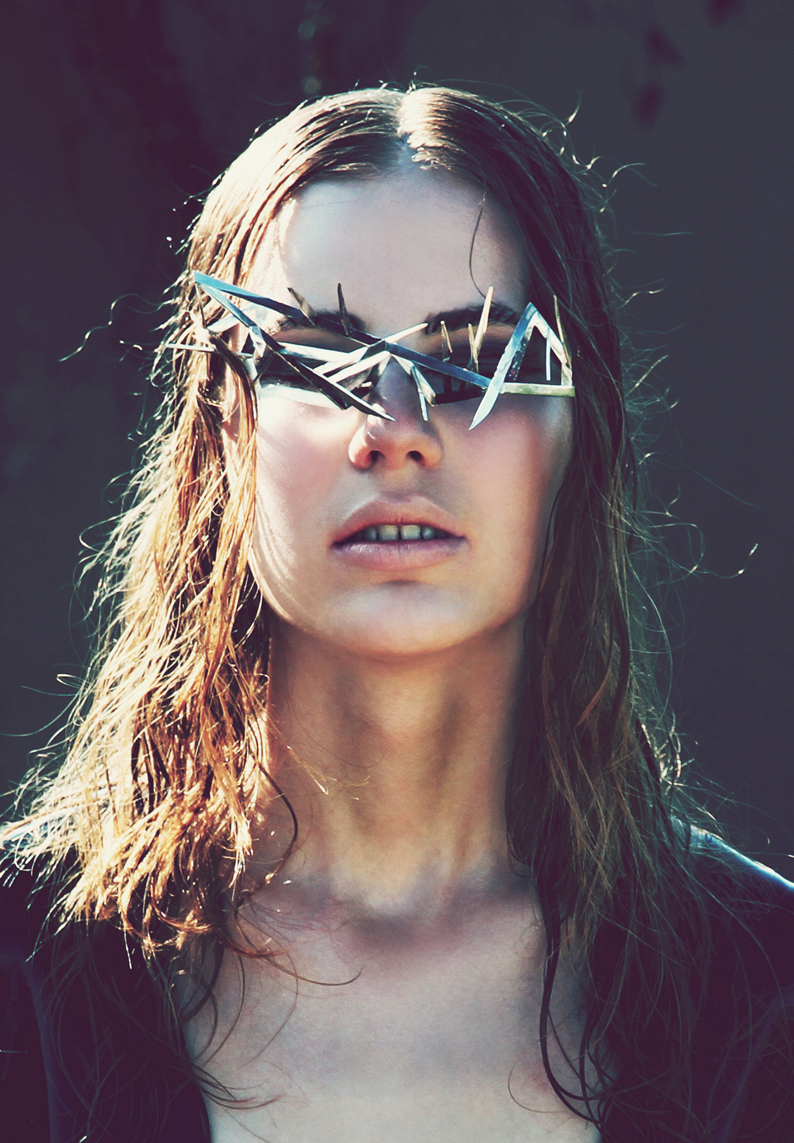 "The Sight Modifiers project concentrates on the transformed sensation and perception of reality in our era. It examines how virtual reality – this indescribable, hardly perceptible new reality, this new scientific technology suddenly available to us – affects our mind and influences our world view."
The Sight Modifiers are optical constructions, headgear that influence sight and the wearer's perception, thus distorting his/her mind in a physical, analogue manner and seek to discover new dimensions of reality. They integrate classic optical lenses like prisms, concave mirrors and facets with the likes of nanotechnology and opto-electronics, as well as naturally given materials like uncut minerals and crystals. The minerals used in the glasses have many fine vibrations and emit high frequency energies that can also influence the operation of body and mind, affecting senses which get less attention next to the five basic senses.
The Sight Modifiers modify vision but not in the usual and most evident way. A confused visual experience affects the body's coordination and our instinctive movements grow disoriented. Our minds are forced to concentrate and pay attention to our actual movements, even the most basic ones. In this manner our attention to the information society is broken apart and we will finally return to ourselves.